Welcome to Non Volatile Technologies (NVTech)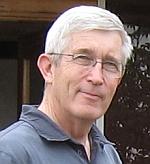 Welcome to NVTech, a company whose focus is on the application of science and technology to improve the profitability of its customers whilst, at the same time, creating a work and personal environment in those companies that is both pleasant and sustainable. NVTech provides generalist consultancy services and conducts R&D into ideas and concepts that are intent on having a beneficial effect on the world in which we live.
To this end, for over 15 years, NVTech has been involved in promoting the use of cost affordable technology, key enablers of which are Open Source Software in combination with portable devices and the Internet, as a means of accelerating societal advancement in developing countries. To read about this journey click
here
.
If you would like to read about:
"How the Australian Government wastes over $400 million annually buying software it could have for free and how the policies of present and past Governments in this regard have stifled the emergence of a truly indigenous IT industry"
,
then you need to read
this blog.
If you would like to know how this comes about then you really need to read
this.
I own NVTech. If you wish to contact me, please write to
CEO|

at|

NVTech.com.au
(Please note that the
|at|
has to be changed to a "@". It is put here to inconvenience spammers using robots to troll web-sites for email addresses.)
To learn more about NVTech, such as our core philosophy, or what this company is about, our past and present projects, simply click on the buttons opposite. I hope what you find is interesting and your journey is an enjoyable one.