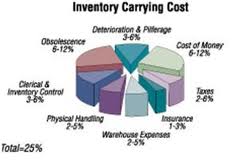 NuEra-ID's novel system of Unique* Identification (NU-ERA) enables low-cost**, unique identification of all items of interest in any organisation or process and thereby:
significantly reduces "retail leakage" and materially assists in the detection and prosecution of wrongdoers
significantly reduces the cost of inventory management and the overall costs of running a business
allows accurate detection and measurement of pilfering as well as control of warranty returns and shelf-life matters
protects against unfounded liability claims
makes possible a level of customer service that, before now, was not feasible

(For further information look at the storyboards presentation. )

* Covered by Australian Innovation Patent 2012100279 issued 8 May 2012 & Standard Patent 2008247310 issued 30 Aug 2012. Patents are pending in China, India, EEU and USA
** As cheap if not cheaper than generic marking of goods with conventional barcode labels and is therefore affordable by small and big business alike.
NuEra-ID's unique identifers:
require around 60% less effort to employ than other methods of individual identification that utilise barcodes
can be represented by existing barcode technologies like DataMatrix (see Figure 3) and QR Code
enable rapid extraction of relevant data from databases many PetaByte in size*
are ideally suited for low cost printing and etching systems**
are inexhaustible for all practical purposes***
can be validated as having been issued from the central registry****

(* being a fixed 128bits in size, identifiers may be used as primary keys in a database table
** being a fixed length, the layout of the 2D barcode is the same for all identifiers
*** 1 billion, billion can be issued per year for over 79 billion years
**** identifiers are encrypted - when decrypted, it is possible to test embedded checkbits to determine validity )
Can be used with any "Automatic ID Technology" capable of representing 128 bits of data. A NuEra-ID number can be represented by a conventional two dimensional barcode, such as DataMatrix, PDF417 or QR Code, or by most RFID transponders or, for that matter, any other form of automatic ID technology that supports 128 bits or greater of stored data.
60% less Effort than conventional hierarchical systems of identification such as GS1. Using this system of marking and identification involves around 60% less labour than using other unique identification systems based on barcodes and a hierarchical structure of number allocation, such as Global System One (GS1).
Unique Encrypted Numbers. NuEra-ID achieves this by providing companies, at a very modest cost, numbers that are guaranteed to be unique and which can be verified as having come from NuEra-ID's registry. These numbers can be associated with any individual item (or a family where only generic identification is desired) in a list, inventory or database. Once this association between unique number and item has been made, the number can be used to track the item throughout the whole of its life.
Inexhaustible Supply and Serially Contiguous for each Client-System. The size of the registry is such that it is for all practical purposes inexhaustible. The NuEra-ID registry can issue one billion, billion unique numbers per annum for around 79 billion years. Each client system's numbers will be serially contiguous from one issue to the next.
Development of novel barcode, reader and etcher. NuEra-ID has developed a novel barcode to represent their numbers and a prototype barcode reader to read these barcodes however this is not yet mature enough to put into commercial production. NuEra-ID barcodes are designed to be easily etched by laser. In connection with this, NuEra-ID has plans to develop a low-cost, hand-held, laser etching system for this purpose; thereby eliminating the need for adhesive labels and tie-on tags in most instances. As mentioned, the barcode has been deliberately designed such that it represented only by dots and so can be printed or etched using simple, low-cost means. The barcode has a high level of redundancy and so is also very resistant to dirt and damage.
Open Source Software. NuEra-ID, through the use of Open Source Software, makes its software freely available to users. In this respect, NuEra-ID will provide every possible assistance to help people and organisations use its technology suite.
Commercial Model. NuEra-ID's commercial model is to earn income from the sale of numbers provided from the NuEra-ID registry, or its Registrars, to client systems and the sale of its services and the services of its associates as consultants and system support agents. All systems are open and all source code is provided so that at no time are clients in any way locked into NuEra-ID.